As a result of our unique production process, we achieve high-quality products with distinctive properties. In addition, we've taken our deep technical expertise to the next level by introducing fresh ideas and opening up new opportunities. Our goal is to help companies and brands understand our products' multiple possibilities and promising applications.
Citric acid is an organic, odorless, and colorless crystalline substance. It occurs naturally in plants and fruits, leaves, roots, and milk. Also, our bodies produce citric acid because it helps our cells to better absorb minerals. We could go on and on about the valuable properties of citric acid, so we've listed the main ones. Citric acid is hailed as an organic preservative and taste enhancer for food and beverages. Citric acid makes your medical tablets fizz when you drop them in a glass of water, and it serves as a natural alternative to phosphates in washing agents. But there's more. Much more. In recent years, companies, brands, and engaged world citizens keep on discovering new uses for citric acid in biological and natural applications. We are thrilled to support these findings and to help develop new solutions.
We produce our citric acid either in its dry form, without water ("anhydrous") or in a form containing one water molecule ("monohydrate"). Depending on their specific needs, we offer our customers several types of granulations, powders, or solutions, with a wide variety of packaging and logistic services.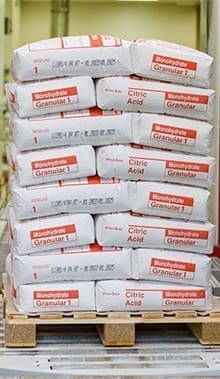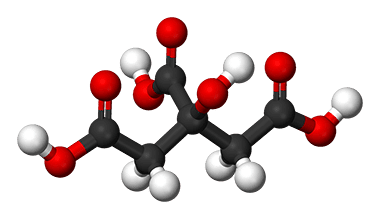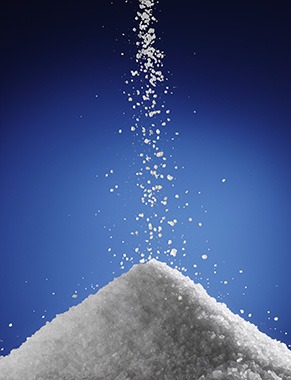 We produce two citrates: trisodium citrate dihydrate ("TSC") and monosodium citrate anhydrous ("MSC"). The white, granular crystals are natural, odorless substances. Both have a pleasant, salty, and slightly tart taste. TSC and MSC are widely used in foods, beverages, and various technical applications such as buffering and sequestering or coagulant and emulsifying agents.
During the surface fermentation process, our fungus grows long fibers. The fibers form a spongy substance called mycelium: a protein-rich structure with various natural components and distinct functional properties. The bulk of our volume (six soccer fields per day) is sold to the feed industry under its brand name Citrocell®. Also, we have perfected the harvesting, drying, and milling of our wet mycelium, generating a unique, easy-to-use powder for a wide variety of applications.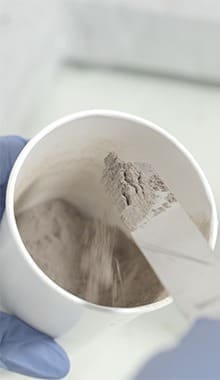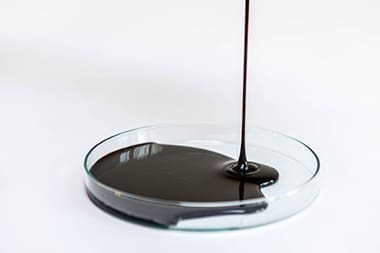 At the end of our downstream process, the remaining organic part of the molasses is concentrated and supplied as an interesting vinasse, low in potassium content. Low K Vinasse is mainly sold to the feed industry under the brand name Nutribond®. Also, it is the subject of new applications or natural product ideas on a very regular basis.
Our specific production process generates a substantial volume of potassium calcium salt. Many farmers in our region and beyond value the substance as a fertilizer. The potassium calcium salt is supplied under the brand name Citrofert®.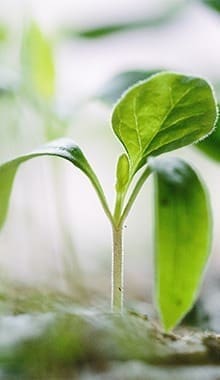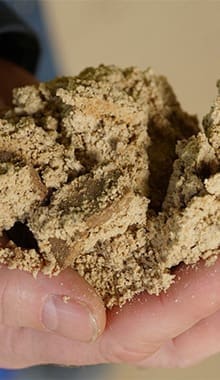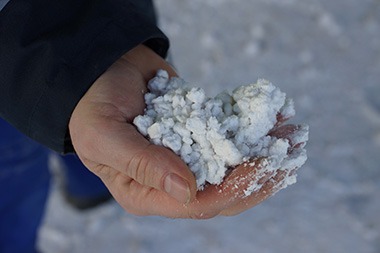 One of the co-products generated in our specific production process is gypsum. The powder is applied in dental and medical applications, building materials, and agriculture. It is supplied under its brand name Citrogips ®.
What makes our products stand out?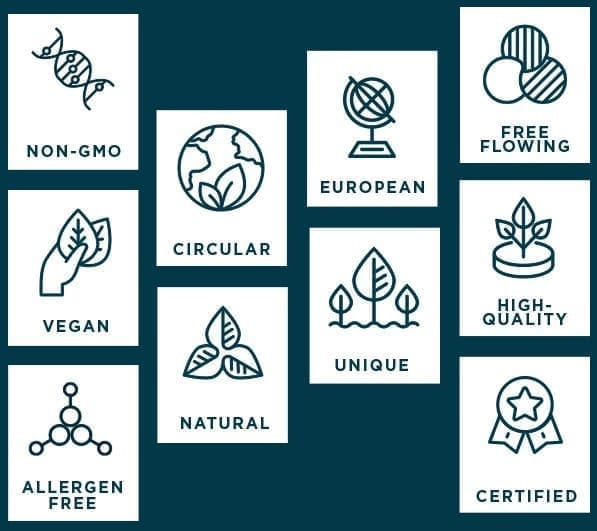 Our goal is to help companies and brands understand our products' multiple possibilities and promising applications. We handle every question or request thoroughly, swiftly, and with a smile. The customer service team, the product management team and sales team are at your service, from the first meeting to delivery and after-care.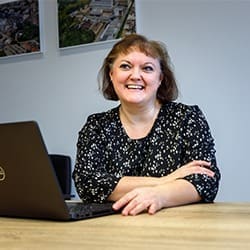 "We sell our products worldwide, to customers in over 60 countries.
Knowing that our product will finally end up in millions of households all over the world is a fantastic feeling."